About The Arthur Firm, P.L.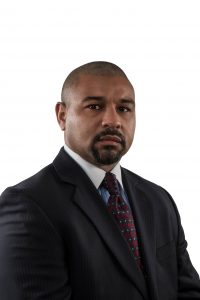 We don't prepare your matter for trial "just in case negotiations breakdown". We prepare your matter for trial so you can win the trial. This focus shifts the bargaining power in your direction!
The Arthur Firm, P.L., is your protection from government prosecution and private litigation in the federal or state courts of Miami-Dade and Broward counties. Our attorneys always take the time to fully explain the legalities of our clients' cases, clearly identify their goals, and maintain contact with them throughout their case. We value the trust our clients have in us, the ability to obtain meaningful results for them, the thorough preparation and skillful execution of our strategies, and our adherence to ethical standards.
Whether you are an individual or a business, our vision is to protect your liberty and property. Jury trials are the cornerstone of our practice and we draw upon our trial experience when advising our clients in any of our practice areas:
Your liberty should be protected from false or exaggerated accusations, mistaken identifications, police or prosecutorial misconduct, excessive punishment, or your own simple mistakes.
Your business' profitability should be protected by finding advantages in new developments in the law and by avoiding conduct which could put you on the wrong side of a lawsuit or government agency.
Business Litigation and Civil Lawsuits
Your business should be using litigation to pave the way for future profits instead of risking unsuccessful litigation results. Likewise, your personal assets should be protected from unreasonable, untruthful, unscrupulous, intolerable, and insincere plaintiffs.
Your rights to use the rental property should be protected from uncaring, unreasonable, or ignorant landlords.
Your rights to your property should be protected no matter how small its value may be.
Whatever you need protection for, The Arthur Firm stands ready to pursue your goals with fresh strategies, comprehensive preparation, and tenacious execution. We enjoy battling for our client's interests, even when others believe their goals seem unlikely. At The Arthur Firm, P.L., we think of ourselves as your insurance coverage for the circumstances that traditional insurance companies do not cover.