ATTORNEY PROFILE
ARTHUR J JONES, ESQ.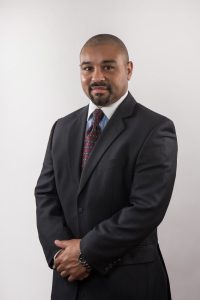 Arthur J Jones, Esq, has been quite happily practicing law since 2004 after graduating from the University of Florida Levin College of Law. He also holds a law degree from Eugene Dupuch Law School in Nassau, Bahamas.
Arthur's success in business litigation includes intense lawsuits between shareholders, members, or partners (whether direct or derivative suits), as well as threatening suits brought by employees or other businesses. He uses his healthy litigation experience to also protect his clients interests in their business transactions. Additionally, Arthur has an extensive practice in aggressively defending his clients against federal and state level criminal investigations and charges.
He has been a member of the Dade County Defense Bar Association, Dade County Bar Association, Puerto Rican Bar Association, Caribbean Bar Association, and has been featured in the New York Times, Miami Herald, Sun-Sentinel, and on Fox News. He has also been awarded the AV rating by Martindale-Hubbell, membership in the National Black Lawyers Top 100 (Florida), membership in America's Top 100 Civil Defense Litigators, and has earned recognition as one of the 10 Best Attorneys (Criminal Law, Florida) for Client Satisfaction.